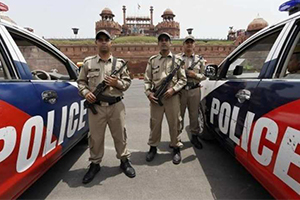 29
Oct

|
Reading Time: 5 minutes 47 seconds
|
by Admin
2
0
265
Delhi Police Ranking
West Delhi Police gets lauded, Checkbrand analysis gives them the #1 spot for good work done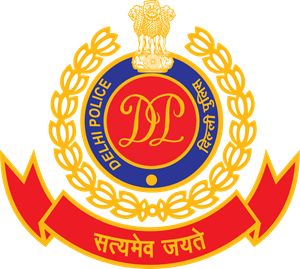 The police are criticised for declining law and order situations. They are also praised for doing good work. The general public has both good and bad perceptions for the NCR's police forces. In some instances the police personnel are looked up to for their exemplary service. At other times, the public also sees the inhuman faces of our lawkeepers. The police are working really hard to check the rising crime instances. Let's understand the effectiveness of our police forces through some interesting statistical figures!
West Delhi Police
West Delhi Police has 105.2k followers on Twitter and has posted 1,411 tweets. According to a survey conducted by leading social media agency Checkbrand, 95% of the citizens are happy with West Delhi Police services. A mere 5% are unhappy. Among the people directly governed by West Delhi Police, 29% are engineers, 12.8% are authors, 9.7% teachers, 9.3% students, 7.3% journalists and 5.8% are IT professionals. West Delhi Police is doing good work in the area and has been ranked #1 for its governance performance.
Faridabad Police
According to the survey, eve-teasing and crime against women have gone down as compared to the 2019 figures. District Faridabad has less instances of crime than the state average for Haryana. The best part, 75% of Faridabad residents are happy with the police services. 25% are unhappy. The Faridabad police force has 27k followers and posted 4390 tweets so far on Twitter. Unfortunately, only 5.8% of Faridabad citizens are connected to them via social media. Overall, Faridabad police is doing commendable work when it comes to controlling crime in the district and have aptly been rewarded with a second rank in the Checkbrand analysis.
Delhi Police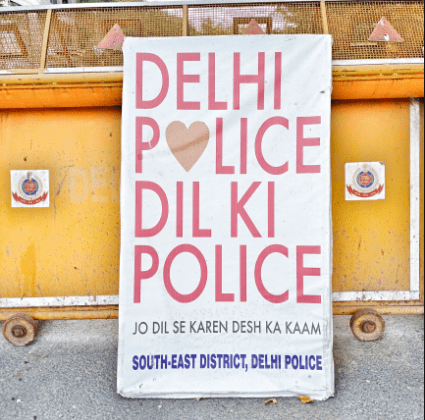 When compared to 2019, this year 2020 has seen the crime graph dip by 70%. According to Delhi Police records, there were 221 instances of crime in the first 15 days of April in 2019. The same period in 2020 saw only 66 instances. 77% delhites are happy with Delhi Police's performance while 23% are unhappy. Delhi Police is very active on Twitter with 32.4k tweets and 552.7k followers. Among the followers, 21.5% are advocates, 18.4% policemen, 15.3% students and 6.1% are journalists. In terms of overall performance, Delhi Police has been ranked at the 3rd spot in the online analysis.
North Delhi Police
North Delhi Police has 111.5k followers on Twitter with 955 tweets so far. Over 31% citizens are not happy with the services, while 69% are happy. Among the people who are connected with North Delhi Police, 48.8% are journalists, 24.4% are students and 26.8% are people from the industrial areas of North Delhi. According to the survey conducted by ADG, North Delhi Police takes the 4th position among forces in the NCR.
East Delhi Police
East Delhi Police has the least number of social media followers on the internet. With 61.9k followers on Twitter and 815 tweets, this team is less active on social media. 45% East Delhi residents are unhappy with their performance which is nearly half the population. Among the citizens who are connected with them on social media, 31.6% are teachers, 11.6% are policemen, 10.5% are writers or authors. East Delhi Police has been ranked 5th in the analysis conducted by Checkbrand.
Gurugram Police
Women's safety in Gurugram is a cause for concern as there are 663 cases of rape (among the highest) and 470 instances of murder in the five years preceding 2019. These figures have gone down in 2020 because of the pandemic. 45% residents are not happy with their performance. Gurugram Police is very active on Twitter with 99.8k tweets and it has less followers at 164.5k only. Both East Delhi Police and Gurugram Police have been ranked 5th in terms of performance.
South Delhi Police
With a mere 2898 tweets and 126.3k followers, South Delhi Police is less active on social media. Overall 49% South Delhites are unhappy with the police's performance with 51% voting in their favour. Among the citizens who are connected with South Delhi Police on social media, 28% are policemen, 17.3% students, 12.5% journalists and 3.8% are Marketing professionals.
Noida Police
Noida Police does not hesitate to wield a baton whenever the need arises (recently the Hathras blockade comes to mind). During the pandemic, in the months of July and August, there has been a spike in the number of eve-teasing cases. Over 53% Noida citizens are unhappy, while 47% have voted in their favour. With 99,800 tweets, Noida Police is active on Twitter but the number of followers is less at 164.5k. People who are connected with Noida Police are 26.6% IT Professionals, 22.1% Policemen, 8.6% industrial population and 6% are journalists. In terms of performance, Noida Police is at the bottom of the ladder.
CATEGORIES
HIGHLIGHTS
Popular Tags