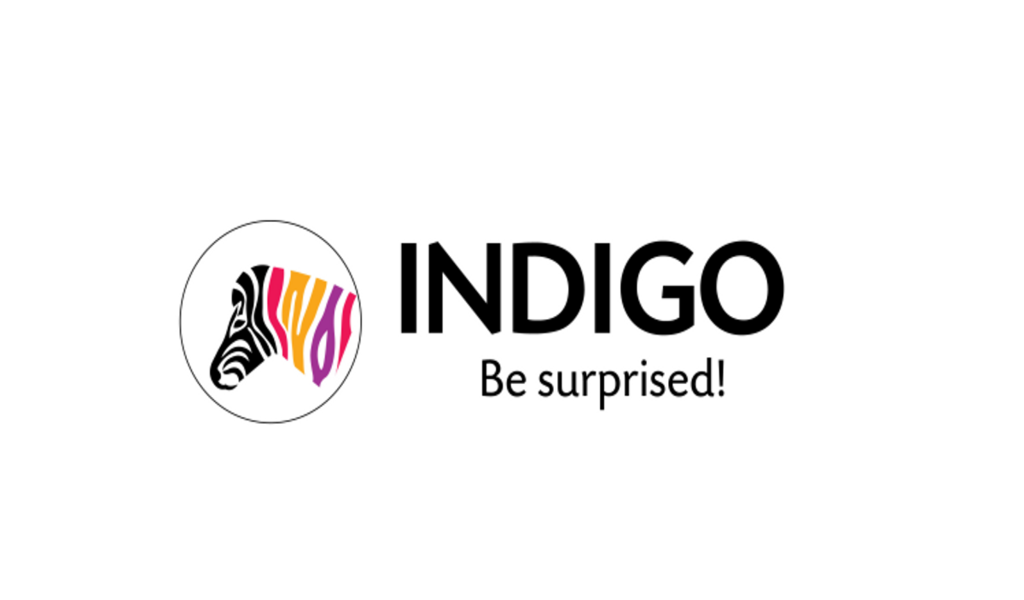 21
Jan

|
Reading Time: 5 minutes 12 seconds
|
by Tushar Kanti
0
0
455
Indigo Paints IPO subscribed in just few hours !
After the IRFC opened its IPO for the potential consumers, it was time for Indigo Paints which became the second company to do so in India in 2021. The price band of IndiGo Paints issue has been fixed at ₹1,488-1,490 a share. The IPO of Sequoia Capital-backed Indigo Paints, which opened on the 20th of January, was subscribed 1.4 times as of 3:20 pm. Ahead of the initial public offering, Indigo Paints gathered up ₹348 crore from anchor investors at ₹1,490 per piece according to its red herring prospectus.
The anchor investors include Government of Singapore Investment Corporation, Fidelity, Goldman Sachs, Nomura and HDFC MF.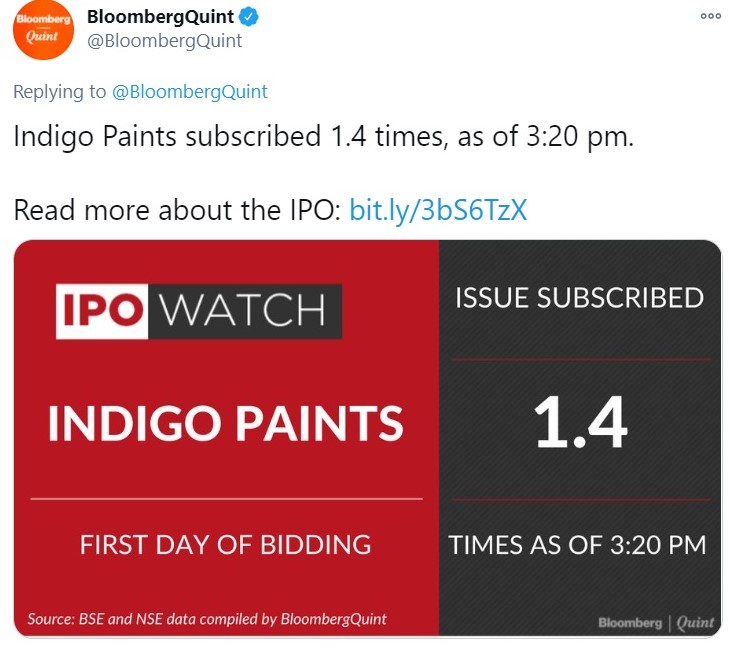 As per reports in the financial media, the Pune based company will use Rs 150 crore from the earnings of the fresh issue to expand its existing manufacturing facility at Pudukkottai, Tamil Nadu; Rs 50 crore to purchase equipments and Rs 25 crore to repay debt and general corporate purposes. Over 45 % of the company's revenue is sourced out from the Southern Markets.
As per reports by Bloomberg, promoters own 60% in Indigo Paints', while the rest is held by non promoters and the general public. After the sale, non-promoter and public shareholding will increase to 46%.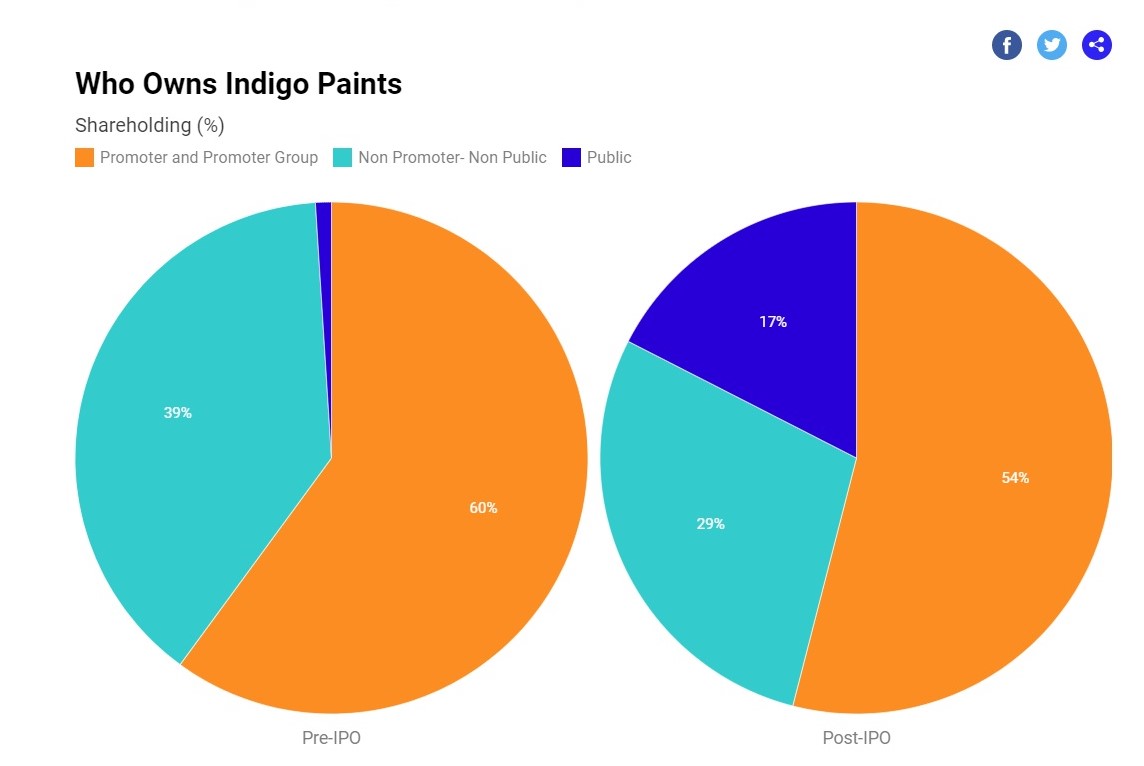 Keypoints to Note:

1. The price band has been fixed at ₹1,488-1,490 a share while the lot size is 10. The issue will conclude on January 22.
2. The share allocation will be finalised by January 28.
3. Kotak Mahindra Capital Company, Edelweiss Financial Services and ICICI Securities are the book running lead managers to the issue.

According to Motilal Oswal Financial Services: "Indigo Paints has grown at a 42% CAGR over FY10-19 vs. 12-13% CAGR recorded by top four players. Even in FY20 (impacted due to Covid-19), Indigo grew at 17% YoY vs -9% to 5% for other players. Multi-pronged strategy helped it garner higher sales and thus achieve 5th position in a highly competitive industry despite being a late entrant. It has attained 2% market share pan India,".
They further went ahead to add: "We like Indigo Paints given its differentiated product portfolio and robust expansion plans. We believe it can attain scale and maintain its strong growth over next few years. The issue is valued at 11.3x FY20 Mcap/sales which is comparable to peers. Hence we recommend subscribe to the IPO from long term perspective. Further given the current buoyant market and high interest for consumer stocks, the issue could see listing gains as well,".
Indigo paints have been rising like a phoenix since their inception:

It is estimated the inspite the pandemic, Indigo Paints registered a net profit of Rs. 48 crores in the year 2020.
Indigo Paints is also the fastest growing among India's top five paint companies. It is the fifth largest company in the Indian decorative paints industry with the market share of 2%.

Should one subscribe ?
Senior Research Analyst of Samco Securities Nirali Shah commented: "It is the fastest-growing paints company in India in terms of revenues, in a highly oligopolistic paint market,". She added further: "Financials have also been extremely strong for this paint player with minimal debt on its books. There are a few challenges in terms of setting up a wide distribution presence amidst well-established players, its skewed market presence in South India especially Kerala and rich valuations at a PE of 140x compared to sector average of 95x. Therefore, investors can subscribe to Indigo Paints for listing gains only at the moment,".
Started in the year 2000, Indigo Paints had a modest beginning. It began with the manufacture of lower end Cement paints, and gradually expanded its range to cover most segments of water based paints like Exterior Emulsions, Interior Emulsions, Distempers, Primers, etc. From its inception, the Company spread its footprints across the country, with the rapid expansion across India. Today, the Company stands out as one of the strongest contenders in the paint industry, being rated as an innovative paint manufacturer, bringing out unique innovative solutions.
To keep yourselves updated with the latest trends in the financial sphere, dont forget to visit checkbrand.online


CATEGORIES
HIGHLIGHTS
Popular Tags