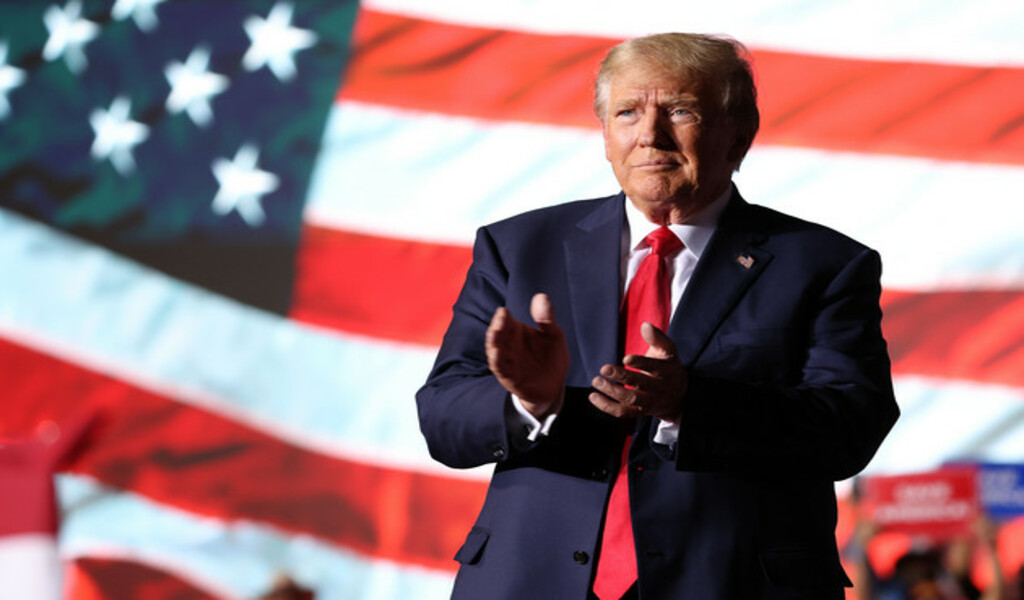 16
Nov

|
Reading Time: 2 minutes 1 second
|
by Admin
0
0
137
Donald Trump Announces his Bid for US Presidential Elections 2024, Receives 3.1M Digital Engagement from the Audiences: CheckBrand
Donald Trump, former US president, declared on Tuesday (15th November) night that he will run for office a third time from his Mar-a-Lago estate in Florida. Trump declared his campaign for president in 2024 shortly after submitting his declaration of candidacy to the Federal Election Commission.
CheckBrand analysed the impact of his statement on the public and notes their reviews for the same. As per CheckBrand's assessment, just after Trump released his statement, his name was highlighted on social media platforms, which eventually made him receive an online engagement of 3.1M. About 49.4% of people wrote negatively about him. Trump has a search engine score of 4897 as of 16th November 2022.

*Source Google Trends
To applause from his fans, Trump declared, "I am launching my campaign for president of the United States tonight. I want to make America great and glorious again."
The former president was introduced as the "next president" of the United States when he and former first lady Melania Trump entered the room, foreshadowing his announcement. Trump is the first significant contender to openly declare a run for president in 2024.
In a speech that was frequently more muted than many of his different rallies, Trump assured his fans that "two years ago, we were a great nation, and soon, we will be a great nation again."
In order to run for president in 2024, the 76-year-staff old's submitted paperwork to the US Federal Election Commission. The first significant candidate from either the Republican or Democratic parties to formally declare their candidacy is Donald Trump.
CATEGORIES
HIGHLIGHTS
Popular Tags