17
Mar

|
Reading Time: 3 minutes 40 seconds
|
by Tushar Kanti
0
0
141
Remembering Parrikar: An Extra-Ordinary Life
Padma Bhushan Manohar Parrikar was the Chief Minister of Goa from 2000 to 2005 and from 2012 to 2014 and then again from 2017 to 2019. He also served as the Minister of Defence from October 2014 to March 2017. Parrikar was also one of those who had proposed the name of Narendra Modi as the Prime Minister of India. He passed away on 17th March 2019 after being diagnosed with terminal stage cancer. On his second death anniversary, nation, collectively paid tribute to him including the union ministers.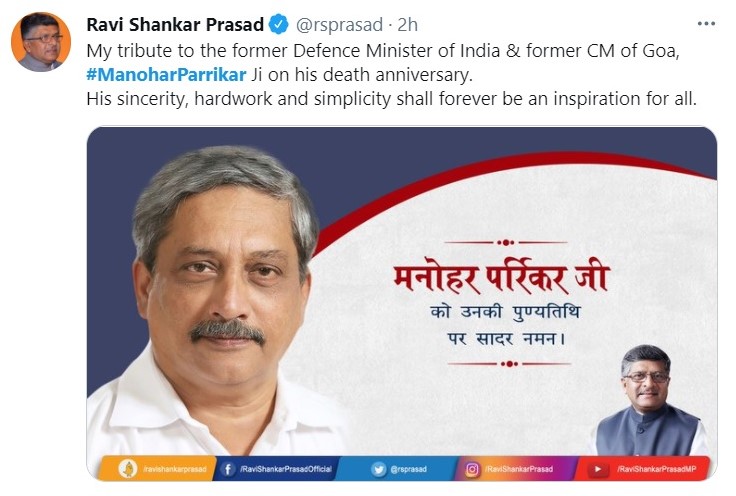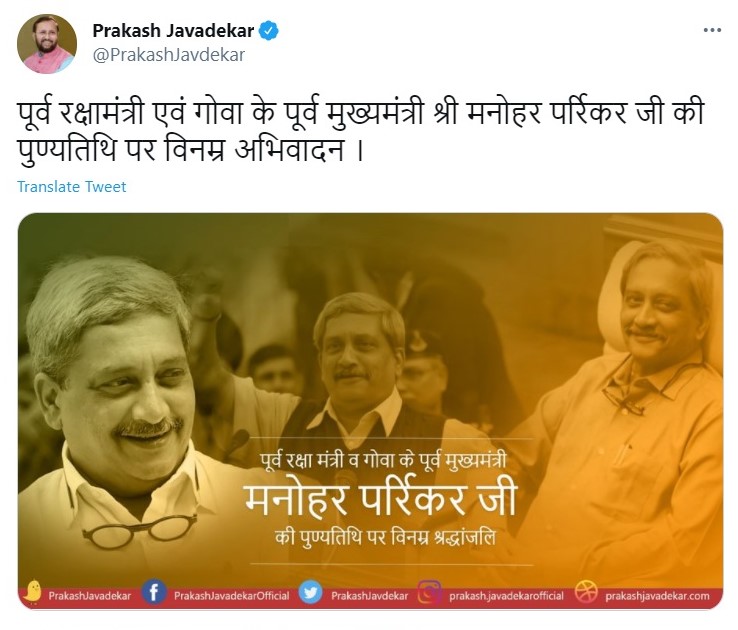 Some of the lesser known facts about the veteran leader:
⦁ A master strategist, who could anticipate others' moves, and a man of his own invention, he took those giant steps to increase party strength from a mere 4,000 members in 1989, to over 4 lakhs.
⦁ His identity in politics was firmly established as a man who wore half-sleeved shirts for any occasion, even his son's wedding. A man who wore sandals wherever he went, even to Parliament, and who had no problem hopping on to the back of a two-wheeler.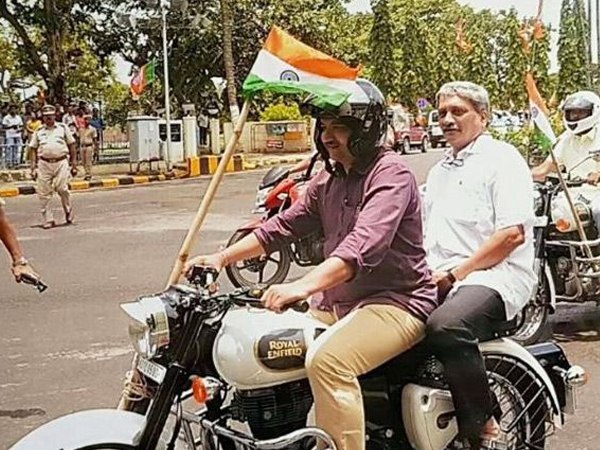 ⦁ Manohar Parrikar was an entrepreneur also. Decades before Parrikar rose to national limelight as a politician and became a close aide of PM Narendra Modi, he worked in his father's store in Mapusa. Parrikar was a metallurgist by training, with a BTech in metallurgical engineering from IIT-Bombay in 1978, and had owned two non descript hydraulic engineering units which employed over 20 people.
⦁ Parrikar was a perfect fit for the defence ministry. He ensured there was little scope for scams and scandals in the sensitive ministry, and although he did take some time to learn the art, he did leave an imprint.
⦁ Dr P Jagannath, the chairman, department of surgical oncology, Lilavati Hospital once said: On February 15, 2018, a VVIP from Goa was likely to come to Lilavati Hospital. He had pain in the abdomen and they were suspecting 'pancreatic pathology'.The hospital duly geared up and the VVIP walked in smiling. That was Manohar Parrikar. He was in excellent health, hardly looking sick. I was distressed in the evening that the marker came positive. He did have a 'pancreatic lesion'. Unfortunately, pancreatic lesions rarely have early symptoms.
Netizens on social media platforms paid their tributes to the former defence minister of India: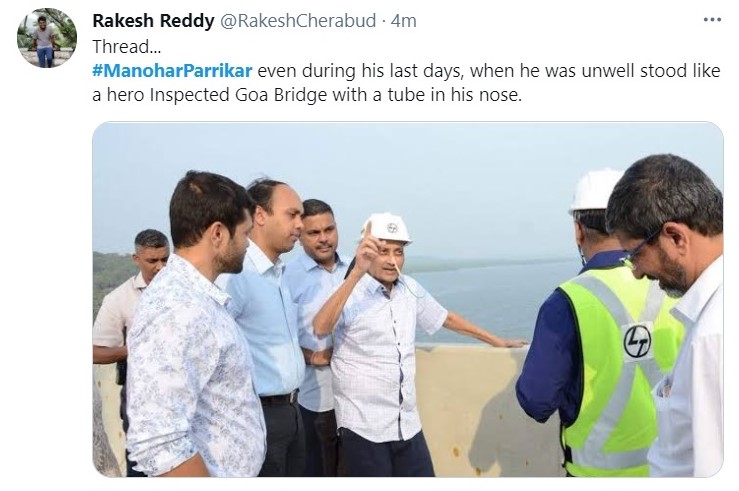 Former Chief Minister of Maharashtra Devendra Fadnavis tweeted his heartfelt condolences in Marathi:


Manohar Gopalkrishna Prabhu Parrikar is survived by his wife Medha Parrikar and two children. In June 2020, a biography on the late Parrikar entitled "An Extraordinary Life : A Biography of Manohar Parrikar" was released.
Team Checkbrand remembers Parrikar and the legacy he left behind foe the upcoming political leaders of this country. To keep yourselves updated with the latest happenings around the globe, keep reading and subscribe to Checkbrand.

CATEGORIES
HIGHLIGHTS
Popular Tags