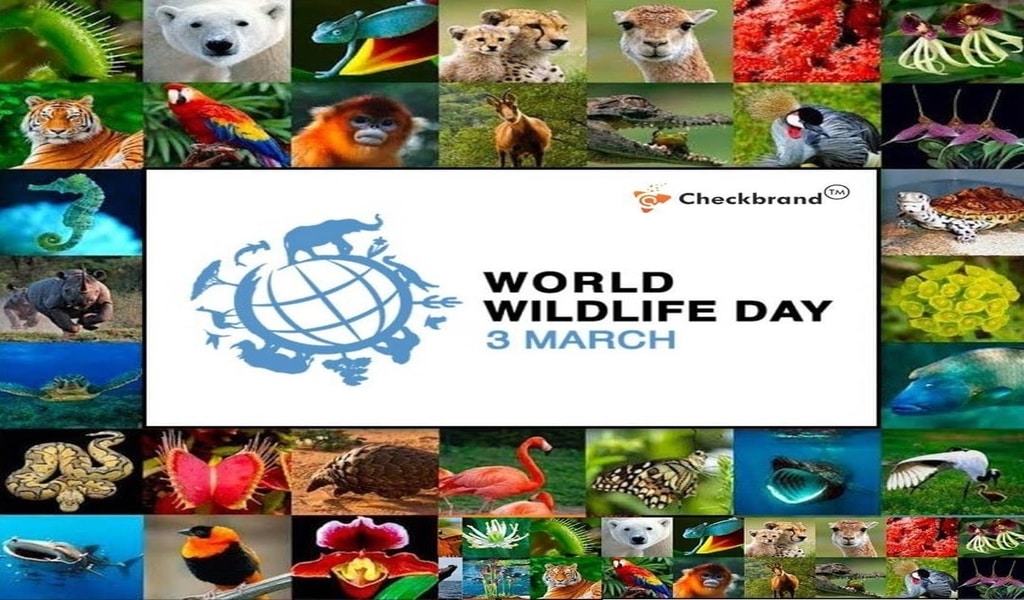 03
Mar

|
Reading Time: 4 minutes 24 seconds
|
by Tushar Kanti
0
0
753
World Wildlife Day: Let us Create a World Where Environment Does Not Need Protection

"Though World Widllife Day is an annual celebration, wildlife conservation is an issue that needs attention every day," noted the United Nations on World Wildlife Day 2021 which falls on the third day of March.
Prime Minister Modi too tweeted on his official social media handle on this occasion:

The official UN World Wildlife Day will be celebrating the experiences of Indigenous Peoples and local communities whose livelihoods rely on forest ecosystems and wildlife through a virtual event.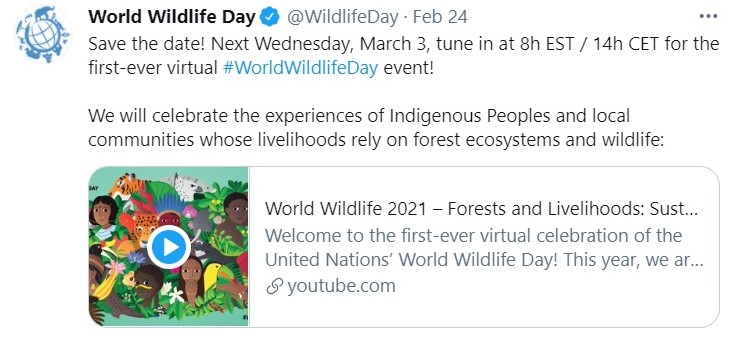 The day is observed annually on March 3 to celebrate and raise awareness of the world's flora and fauna.
On December 20, 2013, the United Nations General Assembly proclaimed March 3 as UN World Wildlife Day to celebrate and raise awareness about wildlife on our planet.
In its resolution, the United Nations General Assembly stressed the importance of flora and fauna and re-affirmed the intrinsic value and various contributions of wildlife.
The UN went on to declare that World Wildlife Day would be dedicated to keeping people aware and updated about the changing nature of the world and the flora and fauna that are constantly threatened by human activities.
World Wildlife Day 2021 Theme:
According to the official website, the theme for this year is "Forests and Livelihoods: Sustaining People and Planet", as a way to highlight the central role of forests, forest species and ecosystems services in sustaining the livelihoods of hundreds of millions of people globally, and particularly of Indigenous and local communities with historic ties to forested and forest-adjacent areas. This also aligns with UN Sustainable Development Goals and their far ranging commitments to alleviating poverty, ensuring sustainable use of resources, and on conserving life land.
It is estimated that between 200 and 350 million people live within or adjacent to forested areas around the world, relying on the various ecosystem services provided by forest and forest species for their livelihoods and to cover their most basic needs, including food, shelter, energy and medicines. In addition, wildlife, globally has deteriorated over the decades: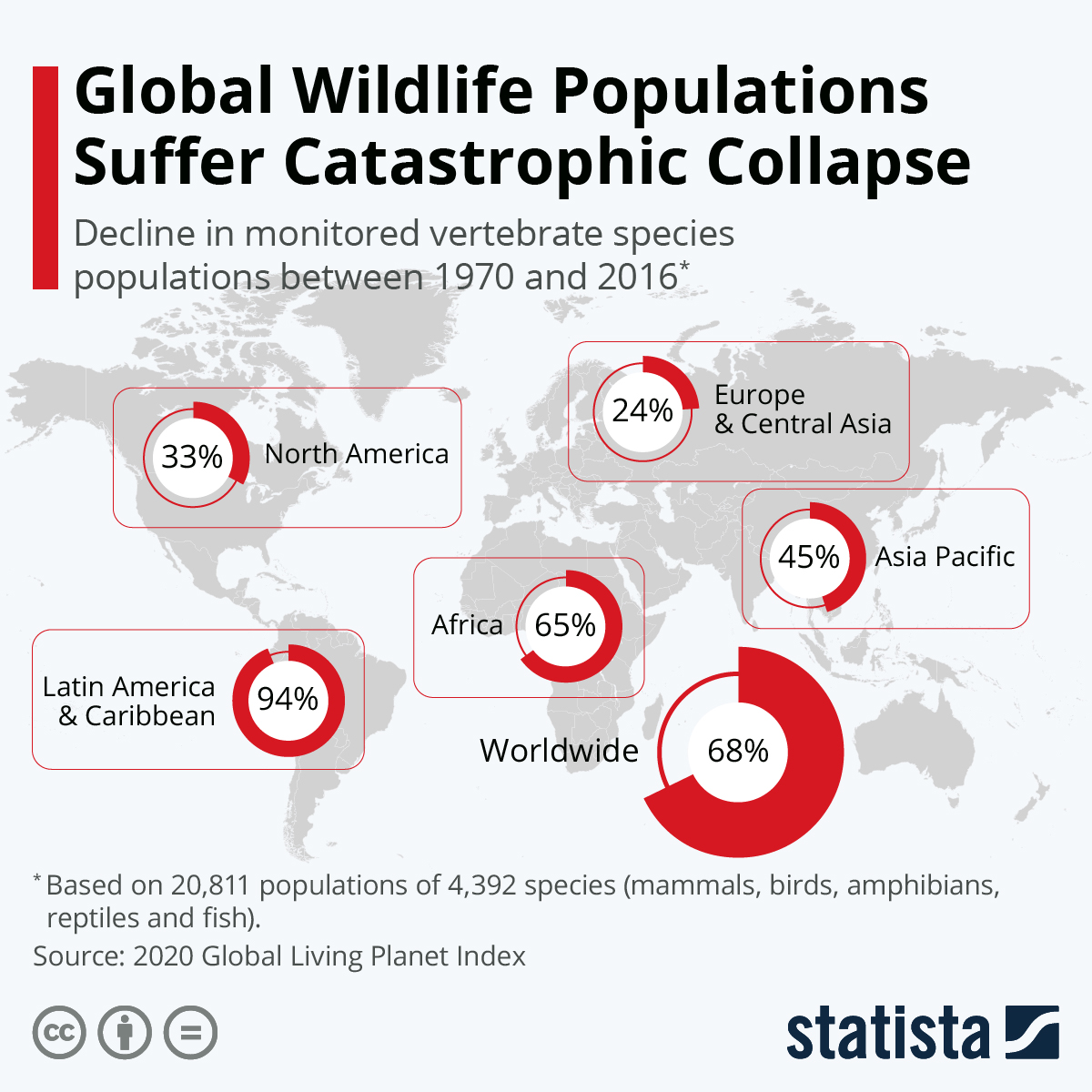 Sudarsan Patnaik, the famous sand artist from India paid his tribute by creating a beautiful sand art at Puri Beach on Orissa: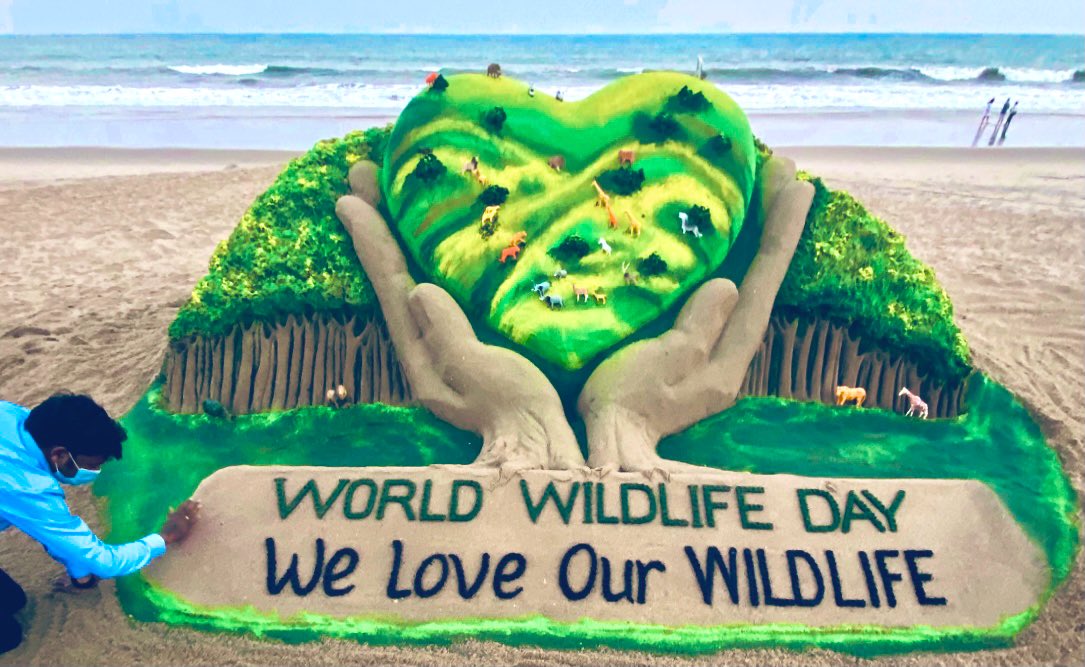 The official handle of United Nations Environment Programme urged co-operation between people and the nature:


The people dependent around the forests are at huge risk due to climate change, global warming and deforestration. It is therefore urgent to take neccesary action in this regard.
Environmental degradation along with Global Warming is one of the most pressing problems of the current century and will definately shape up the defination of our future. If we don't act NOW, we will loose the chance to recover, completely.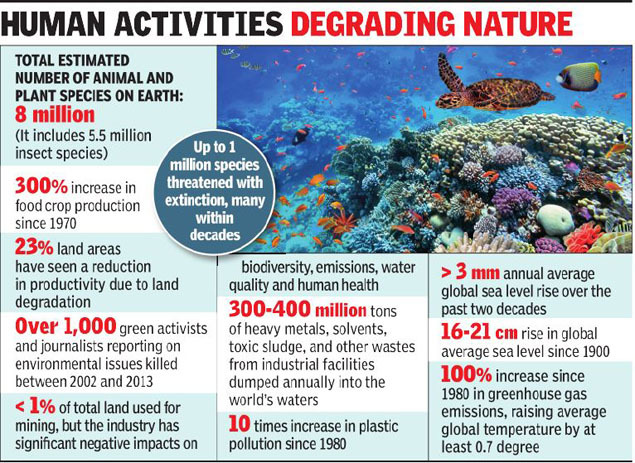 Team Checkbrand urges all its readers to contribute and spread awareness regarding Climate Change & Environmental Degradation. Let us together build a world where nature does not need protection.
The land is in a constant state of birth,
Giving life to all who live on Earth.
Our carelessness and fears
Have taken a toll over the years.
Her land is parched and scorched
As man continues to light the torch.
We continue a want of speed and ease,
All while our pesticides kill off our bees.
It's time to wake up and see Mother Earth's pain.
Humanity's selfishness is becoming insane.
Soon her cries will turn to gloom,
And man will cause its own doom.

(Sophia E. Valdez)
CATEGORIES
HIGHLIGHTS
Popular Tags