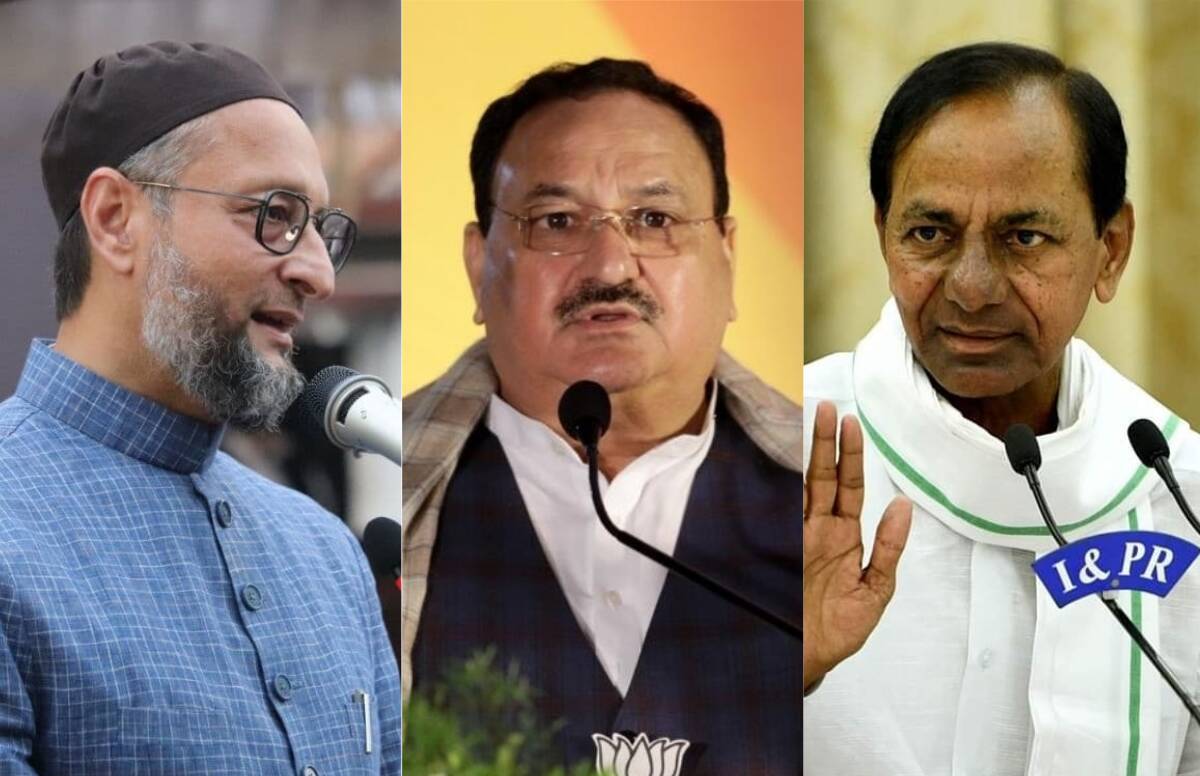 05
Dec

|
Reading Time: 1 minute 37 seconds
|
by Ankush Rana
0
0
682
Greater Hyderabad Municipal Corporation (GHMC) Elections 2020
GHMC election opinion poll results have stunned everyone's expectation where KCR's TRS shrank to 56 seats and Owaisi's AIMIM obtaining just 43 seats seem to be pushed into the third slot by Shah's BJP owning 49 seats. The big story, all eyes were on Hyderabad's civic poll results in a high profile prestige contest to decide whether the BJP could sustain a southern surge and guess what the BJP is the big winner from these opinion poll results. The Bhartiya Janta Party (BJP) in the past was struggling to seek establishment in the southern region remarkably ascended from a single-digit party to 49 seats (Opinion Poll) in the civic poll results of Hyderabad.
Another topic that has struck a heated controversy during these elections was the renaming of Hyderabad to its supposedly ancient name of Bhagya Nagar. The name is supposed to be related to BhagyaLakshmi temple situated near Charminar. "The fate of Bhagyanagar is Rising" tweeted UP Chief Minister, Mr. Yogi Adityanath. Several other BJP political leaders also used the name Bhagyanagar while referring to GHMC election results over Twitter and other social media networks.
Now the political fate of Hyderabad's urban population is being taped in the live election counting whose active telecasting is temporarily barred.
CATEGORIES
HIGHLIGHTS
Popular Tags