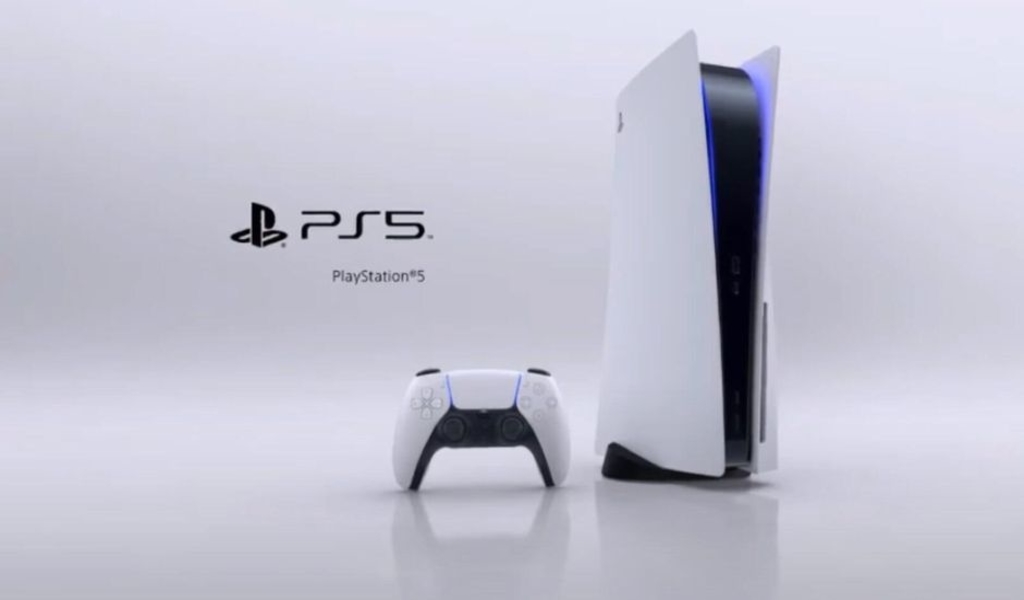 01
Feb

|
Reading Time: 3 minutes
|
by Tushar Kanti
0
0
563
Gone in 60 Seconds: Sony PS5
Playstation 5 is finally here and is "Gone in 60 Seconds" !! The orders went live in the first half of 12th January 2020 and disappeared within minutes from digital marketing platforms such as Amazon, Croma, Flipkart, Games The Shop, Reliance Digital, Sony Center, and Vijay Sales. Nearly all the sites were displaying the error message "sold out" while some crashed completely due to the volumnious traffic it generated.
Sony India issued a statement in this regard in the media: "PS5 has met with unprecedented enthusiasm by PlayStation fans in India, resulting in a stockout during the pre-order period. Keeping the current situation in mind, we kindly urge all customers to keep their health and safety first and refrain from visiting any retail store to pre-order a PS5. Please stay in touch with retailers for the next pre-order phase."
Social Media Platforms also went "wild" over the launch: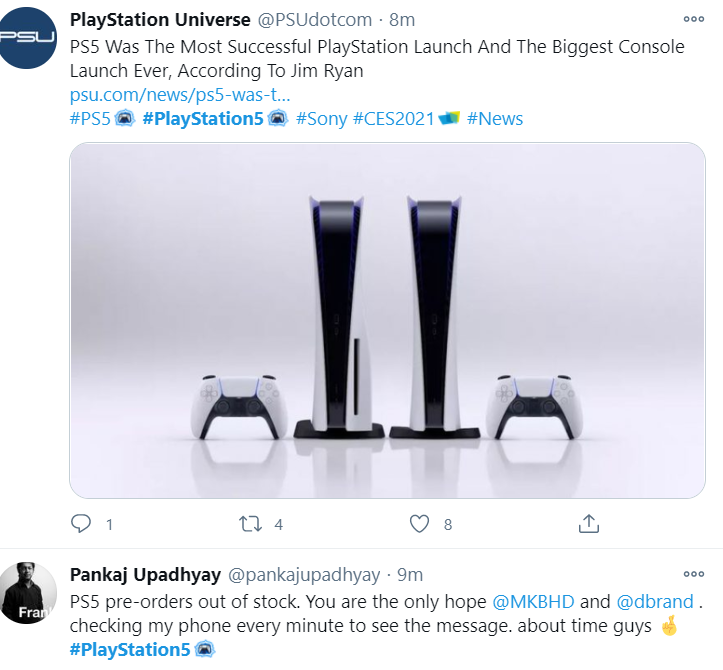 However, the company has offered only one edition, i.e., PlayStation 5 with a 4K UHD Blu-ray drive priced at Rs. 49,990 to its Indian consumers. The digital edition is unavailable at the moment.
Titles available at the moment for pre-order:
⦁ Deathloop
⦁ Demon's Souls
⦁ Sackboy: A Big Adventure
⦁ Mortal Kombat 11 Ultimate
⦁ Hitman 3 and others
To order yours today, you can visit the two most saught sites in the country for online shopping, i.e., Amazon & Flipkart.
How to order on Amazon:
⦁ Create an account
⦁ Amazon provides No-Cost EMI with flexible options
⦁ One can also order the accessories alongside
⦁ Amazon provides a 10-day replacement policy (no returns)
How to order on Flipkart:
⦁ Create an account
⦁ Some xbox users had complained that Flipkart's customer services are below average
⦁ Like Amazon, flipkart offers flexible options for payment
⦁ Flipkart has a 7-day replacement policy (no returns)
The stocks seem to be unavailable at the moment but one can always keep an eye or buy from the local retailers. Sony India has also set up a helpline at 1800-103-7799 to help fans find local retailers across the country.
To keep yourselves updated with the latest trends, visit checkbrand.online

CATEGORIES
HIGHLIGHTS
Popular Tags