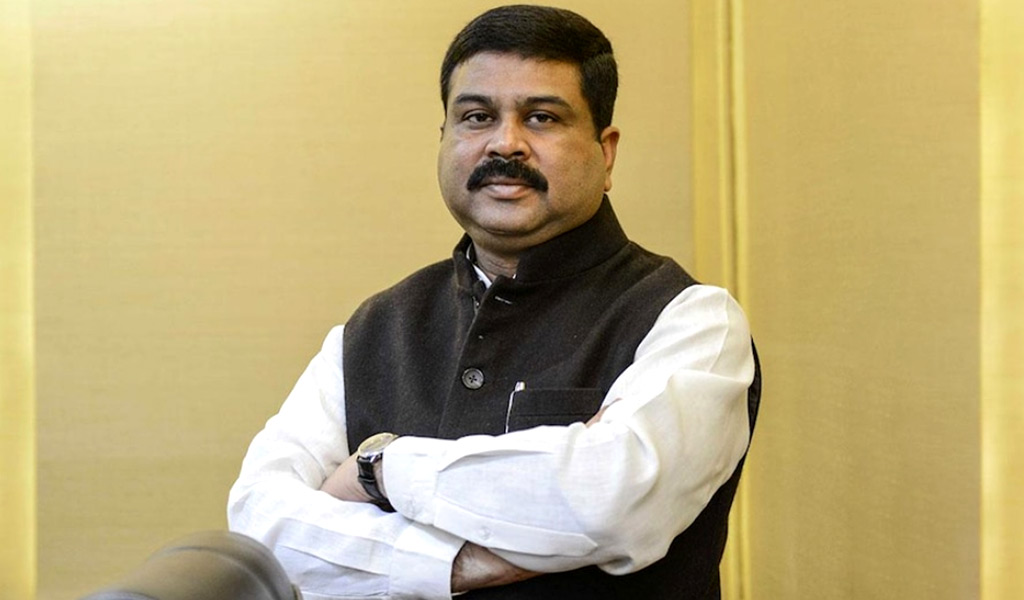 05
Nov

|
Reading Time: 4 minutes 8 seconds
|
by Admin
0
0
390
The Cabinet Minister for Education, Skill Development, and Entrepreneurship Holds 33rd Position in Digital Rankin
Shri Pradhan, a member of parliament, previously served in the 14th Lok Sabha and now represents Madhya Pradesh in the Rajya Sabha. He was born on June 26th, 1969, and was raised in Talcher, Odisha.
CheckBrand monitored his presence on all social media platforms and detected Dharmendra Pradhan's Popularity Index in the digital arena. Based on the assessment reports, CheckBrand concluded that Dharmendra Pradhan has a digital ranking of 33 in the list of Top 100 Politicians on the internet.
Dharmendra Pradhan's Works Has increased his Engagement on Social Media Platforms, ultimately attributing him a digital Brand Value of 5.72 Crore
As India's Minister of Petroleum and Natural Gas, Shri Pradhan is credited with a number of progressive reforms and initiatives, including the #GiveItUp campaign and consumer initiatives like PAHAL, the largest Direct Benefit Transfer Scheme in the world and the largest Direct Benefit Transfer Scheme in the world. The campaign pushed wealthy residents to give up their LPG subsidy for the less fortunate, and roughly 10 million consumers responded favourably.
In the hydrocarbon industry, Minister Pradhan made some significant choices. With the backing of the Union Cabinet, he implemented a new Hydrocarbon Exploration & Licensing Policy (HELP), which enhances domestic oil and gas production while attracting significant investment to the industry, creating significant employment, and requiring uniform licencing for exploration and production of all forms of hydrocarbon.
His Presence in the Media Has made him Attain a Digital Ranking of 33 in the List of Politicians
On Tuesday (1st November) evening, as the loud campaign for the Dhamnagar by-election came to a close, Union Education Minister Dharmendra Pradhan dropped a bombshell revealing that a probe into the Archana Nag case had begun by a government agency.
The Union minister said that some BJD ministers and prominent party figures are reportedly engaged in illicit mining activity while addressing an election rally in the village of Dhusuri during his second leg of campaigning for the BJP candidate Suryabanshi Suraj.
Many low-level BJD politicians are making money illegally, Pradhan claimed, "while some high BJD leaders are falling into the trap of infamous Archana Nag, who is in judicial detention and facing serious allegations of sextortion." Pradhan stated, "I came to know through the local media that inquiry into the sensational case has started from Delhi. Nobody will be spared having links to the Archana issue."
Indicating the extensive stone and murram mining in Jajpur district, he also warned that BJD politicians implicated in illegal stone quarry mining would not be spared.
In addition, Minister Pradhan has implemented a number of reforms and initiatives to support the nation's efforts to make the transition to a cleaner energy source, including promoting liquefied natural gas (LNG) stations for long-haul trucks, ethanol, CBG, and biodiesel, as well as promoting gas as a bridge fuel, CBG, and biodiesel, as well as implementing the SATAT programme. He has also promoted hydrogen-blended CNG buses that
Shri Pradhan also launched numerous important initiatives during his previous term as the Minister for Skill Development & Entrepreneurship (2017–19), with a focus on reskilling, upskilling, and skilling the Indian workforce. He also placed a strong emphasis on closing the skills gap for Indian youth.
CATEGORIES
HIGHLIGHTS
Popular Tags