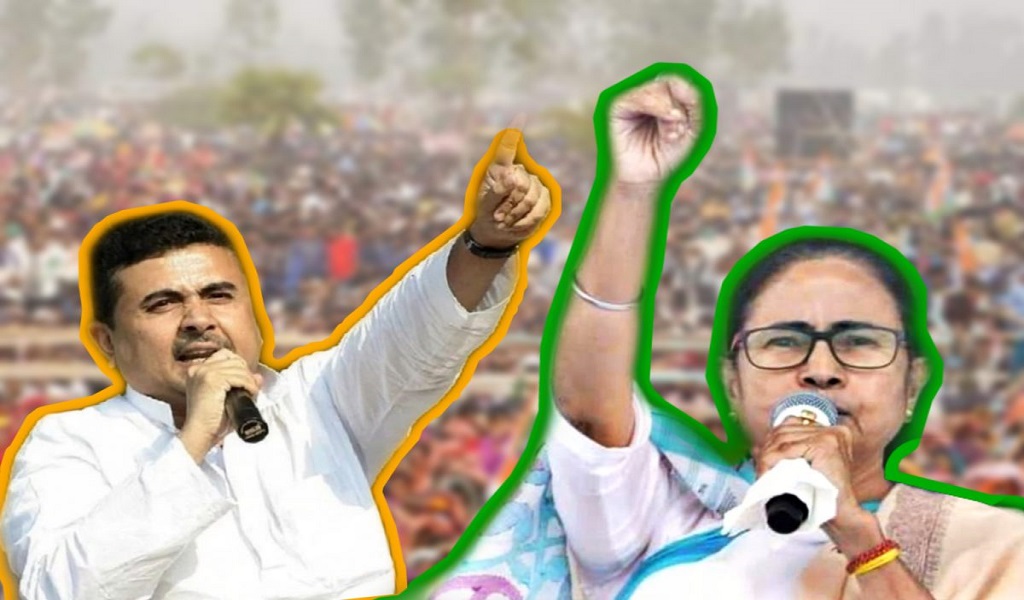 05
Mar

|
Reading Time: 5 minutes 24 seconds
|
by Tanisha Tiwari
0
4
303
West Bengal Elections Might Be A Tug of War Between Mamata And Her Confidante Suvendu Adhikari
West Bengal Chief Minister Mamata Banerjee has announced she will be contesting the seat from Nandigram after she accepts Suvendu Adhikari's challenge. Suvendu Adhikari is one of Mamata's confidantes who left the TMC office to join Bharatiya Janata Party ahead of West Bengal Elections.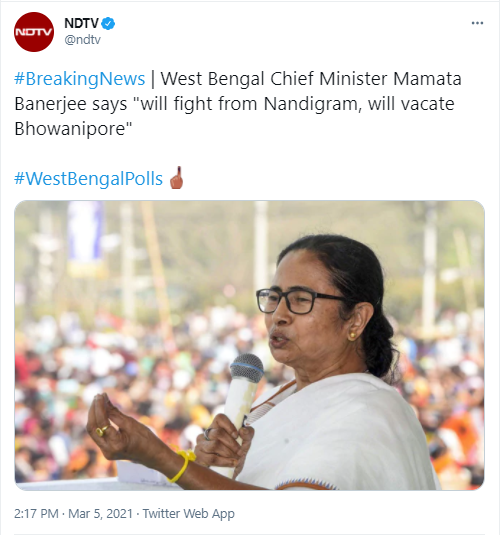 Announcing her candidature she said "I will contest from Nandigram as I stick to my words. From Bhawanipur constituency, Sobhandeb Chattopadhyay will be contesting in the upcoming Assembly elections."
She smirked about her preconceived win saying "This is the smiley election" and she will be winning from the Bhowanipore seat.
She further announced 291 candidates; three hill constituencies of Darjeeling, Kurswon and Kalimpong have been left for "friendly parties' '; no candidates above 80 will be contesting from TMC and also apologize for dropping a few candidates.
"Today, we are releasing a list of 291 candidates which includes 50 women, 42 Muslim candidates. On 3 seats of north Bengal, we are not putting up our candidates. I will contest from Nandigram," said West Bengal CM.
Nandigram is the seat which was administered by Suvendu Adhikari in West Bengal elections 2011, Adhikari designed the entire campaign which focused on the farmers' fights against the industrial projects in West Bengal and helped in TMC's win against the 34-year-long rule of Left Front government in the state.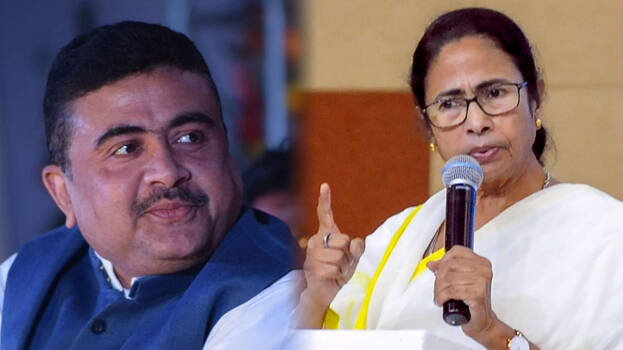 Mamata's decision of contesting from the Nandigram seat is one of the most influential elections for each of the members who left or tried to dethrone Banerjee from the Chief Ministerial position.
"Nandigram is my big sister, Bhowanipore is my younger sister...I will fight from both if possible. In case I am unable to contest from Bhawanipore, someone else would contest," she said.
Since, Suvendu is BJP's trump card designed to outthrow Banerjee from the West Bengal's heading position, Mamata's win might make a larger difference to the winning votes.
Suvendu yesterday confronted the BJP leadership that he is confident about winning the Nandigram seat as he has a better hold there than the TMC leader.
After resigning from his position as an MLA from Nandigram on December 16, Adhikari aims to defeat Mamata on the same seat.
Former state leader and BJP's stalwart Rajib Banerjee said "Discussions were held on selection of candidates for the first two phases. Later in the evening, the parliamentary committee will once again go through the list before taking the final call. Suvendu Adhikari himself expressed his desire to contest from Nandigram. Now, we are awaiting the final announcement."
He also claimed that he will be winning at least 50,000 more seats than Mamata Banerjee in the upcoming elections.
Even when Mamata Banerjee has confirmed her contesting from the Nandigram seat, Adhikari's contest against her will soon be assigned after the permission of the PM and Home Minister.
TMC is contesting the West Bengal elections 2021 aiming for Bangla Nijer Meyekei Chai translating to Bengal wants its own daughter.
The Trinamool Congress campaign constitutes majority of women for both the candidature and appealing voters. Aiming the sisters and women in the thirty-four-minute speech in Kalna, Mamata made sure to confront women voters must support her in the upcoming elections.
Knowing the importance of women voters in building the TMC stage, the Mamata Banerjee government aims to bring women ruled Bengal which might be a master stroke from TMC.
While TMC has been working for women empowerment and women rights upliftment since it came to rule, it will be translucent to overshadow its efforts mainly Kanyashree, Rupashree and Swasthya Sathi.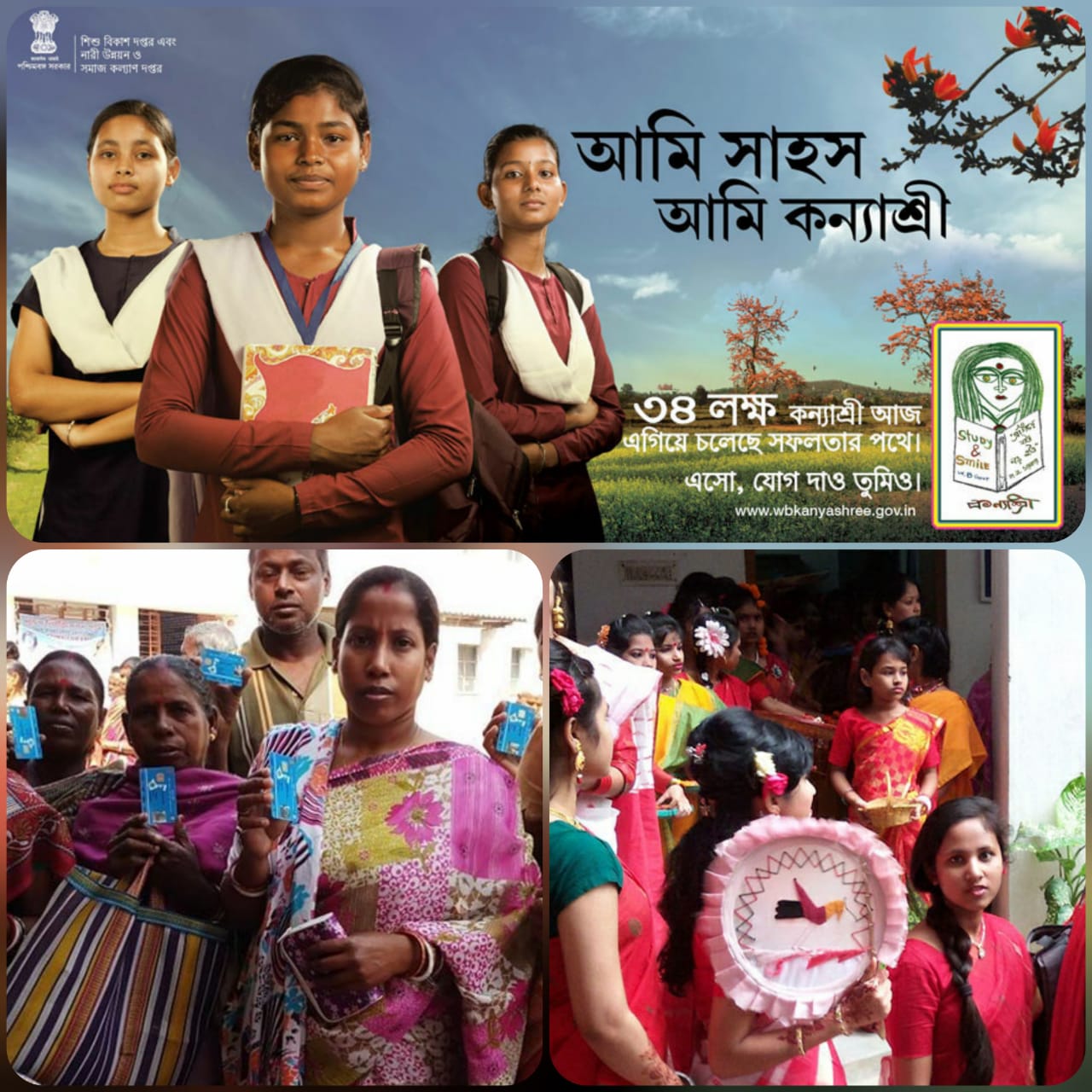 Naming a few more achievements, women reservation has increased from 33% to 50%, and around 30,157 women representatives have been assigned in West Bengal.
TMC chief Mamata Banerjee has released the party's complete list of 291 candidates for West Bengal Assembly Election 2021. Of the 291 candidates in first list, 50 are women, 79 SCs, 17 STs while 42 are Muslim candidates.
West Bengal Legislative Assembly elections are to be held between 27th March to 29th April 2021 in eight phases. The elections will be held for contesting a total of 294 seats.
CATEGORIES
HIGHLIGHTS
Popular Tags